Call Gina the Mortgage Queen today!
415-689-6000 925-639-0351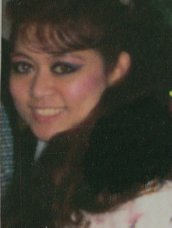 email Gina@mortgagequeen.us
Mortgage Broker California specializing in Home Mortgage Residential Loans in 18 States- Arizona, California, Colorado, Connecticut, Florida, Georgia, Idaho, Indiana, Massachusetts, Maryland, North Carolina, New Hampshire, New Mexico, Oregon, Pennsylvania, Texas, Virginia & Washington and Commercial Loans in all 50 States!
100% Financing No Money Down Payment Available For Home Purchase In Some Areas! mortgage broker California
We are the only one doing Stated Income Verified Assets loans. No W2's, no paystubs, no tax returns. mortgage broker California
No Points! Zero Points! Unlike all lenders/banks, we dont charge any origination points. mortgage broker California
Super Jumbo Loan up to 10 Million, Home Path, Manufactured Home Loan, VA Loan, USDA Loan. mortgage broker California
FHA Streamline Refinancing- No appraisal required, 100% CLTV, Income Docs NOT required. mortgage broker California
Foreign National Loan up to 65% LTV. Buy a house, get a home loan for $500K+ and get a US Resident Visa (currently pending US legislation). mortgage broker California
Hard Money Loan - lending on very odd and difficult loan scenarios, True Stated Income, No assets or reserves required, bankruptcy and no credit. mortgage broker California
We also offer SBA 7 and 204 financing programs as well as HUD Financing for Apartment lending. Small balance stated commercial loan program from $100,000 to $400,000 for mixed use, small commercial, fast food, gas stations, and assorted commercial properties. Bridge Loan program form $2 million to $25 million dollars per loan, with Bridge Finance up to 5 years, with a convertible permanent financing loan. We have commercial financing programs for every need. We also finance churches, strip centers, shopping centers, office buildings, and farm loans. We use a combination of debt service on the property, together with additional income and assets of the borrower. With the Dodd/Frank bill, small banks are limited in their ability to provide commercial lending. mortgage broker California, Commercial loan, super jumbo loan, mortgage broker San Francisco
Commercial Loan, Super Jumbo Loan, Mortgage Broker San Francisco, Mortgage Broker California
Psalms 37:4 Delight yourself in the LORD; And He will give you the desires of your heart.
Matthew 19:26 With God, all things are possible.
| | |
| --- | --- |
| | |
| Copyright©1999 Online Since 1999 A Division Of PlanetW | |